Seasonal changes in the weather can affect one's skin. The harsh weather coupled with intrinsic factors such as stress, dehydration, improper nutrition can wreak havoc on the skin. It is important to pay extra attention to one's skin in the transition between summer and fall. Let us give you some tips on how to do so;
Stay Active
However you enjoy keeping fit-a work-out at the gym, a walk with a
friend, a dance class- make sure to keep doing so even when the temperature starts dropping. It may be tempting to stay at home, curled under a blanket with a good book but an active lifestyle keeps you healthy both inside and out.
Cover Up
Make sure that when you go outside you protect your skin by covering it up- wear a hat, scarf, gloves. The cold, dry weather can affect your skin; by covering it up you are preventing exposure to the elements.
Change your Skin Care Routine
When the time comes to change your wardrobe, make sure to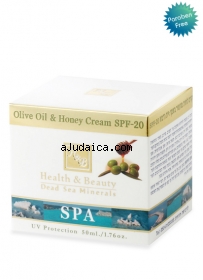 change your skin care routine too. Often, the colder temperatures will mean that you need more nourishing products for the face and body. Ahava has a great collection of such moisturizers that are for very dry skin and these are perfect- especially for the face that is so often exposed to elements.
Slough off that Summer Residue
Make sure to slough off summer residue from your skin. It is worth treating yourself to a good facial and full-body exfoliation treatment. The benefits can be maintained by doing a gentle exfoliation on a weekly basis.
Keep Hydrated
It is recommended to use a weekly hydration treatment to keep your skin glowing. Ahava also produces hydration products that are perfect for this, such as an intensive hydration mask that should be used on a weekly basis.
Soak
Soak in a tub of warm water and bath crystals. An excellent example is the Dead Sea Mineral Crystals due to their role in helping balancing and moisturizing the skin.
Cleanse
Make sure not to forget the basic step of cleansing as the holidays approach and things get hectic. A pH-balanced cleanser will help maintain the skin's protective barrier. Once again Ahava have perfect products to cleanse, moisturize and nourish the skin, such as the Mineral Botanic Velvet Cream Body Wash.
Health starts from Within
Drinking plenty of water and eating a balanced diet helps one maintain healthy skin.
Check out our full catalog of Ahava products
Comments
comments