Expressing sensitivity to a person's religious beliefs is important when purchasing gifts, since many people hold their religious beliefs very dear to their heart. Taking the time to keep a person's beliefs in mind will certainly be appreciated by the recipient.
Jewelry Ideas
Jewish jewelry is often an appropriate gift to give, particularly in the case of a young girl's Baht Mitzvah or at a birthday party for a woman. One popular item is a Star of David pendant. This pendant can be worn on a necklace or bracelet to proudly display Jewish pride. Another option is to select a piece of jewelry made from a popular Israeli or Jewish designer.
Religious Themed Gifts
When purchasing a religious themed gift, always take care to pay attention to the person's level of observance. For example, angels are generally not an appropriate gift for a Jewish person, although a member of the Reform movement might find an angel-themed gift acceptable. When a couple moves into a new home, a mezuzah made out of ceramic, stone or another material is an intriguing present. People might want to purchase religious gifts for a Jewish child. A number of toy stores sell Noah's Ark sets, so a person could give this set along with the accompanying story from the Old Testament.
Monetary Gifts
Sometimes finding perfect Judaica gifts is difficult. In the Jewish faith, the number 18 is thought to represent chai, which generally means life in the religion. Therefore, people who want to give money as a gift should be try to base their gift off of this number, meaning that they should give the person a multiple of 18. Monetary gifts in multiples of 18 are most often appropriate at big celebrations such as a wedding, Bat Mitzvah or a Bar Mitzvah.
Other Gift Ideas
There are so many possible gift ideas for Jewish people. Printing out a favorite Old Testament verse of the recipient and having it framed is one such idea. Consider a family of practicing Jewish individuals in which one member of the family has become an atheist. The atheist could consider heading to temple with his or her parents on their anniversary or on one of their birthdays. The atheist could even decide to try to regain some of his or her faith a little bit. For some Jewish families, this might be the best gift that an individual could give.
Remember, just because the recipient of the gift is a Jewish person does not mean the gift must be Jewish themed. Secular gifts can work well too. Christians like gifts that are secular, and Muslims like gifts that are secular, so Jewish people certainly do too. The most important part of selecting any gift is knowing what the recipient likes and dislikes.
RECOMMENDED JEWISH GIFTS FOR THE TISHREI HOLIDAY SEASON
Tishrei is the second month in the Jewish year and is renowned for being full-to-the-brim with holidays. The first two days of the month are the Jewish New Year, known in Hebrew as Rosh Hashanah, the tenth day of the month is the solemn Day of Atonement, Yom Kippur and the fifteenth day of the month is the first day of the seven-day-festival (or eight-day-festival outside of Israel) of Sukkot. The last day (plus an additional day for those outsides of Israel) of Sukkot is a festival unto itself called Simchat Torah.
Jewish people firmly believe in celebrating their festivals by inviting friends, family, and those in need to partake in their festive meals. The enjoyment of celebrating the festivals with guests at one's table increases the joy tremendously. For those invited out for festive meals, it is often difficult to know what to bring as a gift. Many of the hosting families will not expect a gift and simply want to enjoy your presence but there is obviously something respectable about not coming empty-handed to your host's house.
Regarding what to buy for your hosts there are plenty of options. There are the typical run-of-the-mill gifts like a bottle of wine, chocolates, a bunch of flowers (which should be delivered before the festival as Jewish people can't handle flowers on festivals) but to be honest, such gifts as quite boring and unoriginal. If you wish to buy something a bit more original and to invest a little more thought in your gift then it is also possible to buy a gift that is connected to the festival you are going to celebrate with your host. Let's help you with some ideas of gifts that are perfect for the Tishrei season…
ROSH HASHANAH GIFTS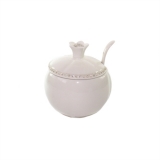 Honey dishes that tie in perfectly to the honey theme of this holiday are a lovely idea. Any gifts that incorporate pomegranates- such as pomegranate figures or even a clever pomegranate-shaped honey dish can be an excellent choice as pomegranates are also heavily associated with Rosh Hashanah.
YOM KIPPUR GIFTS
Give it a miss. Yom Kippur is a fast day and you will not be expected to bring anything to your host family. Really.
SUKKOT GIFTS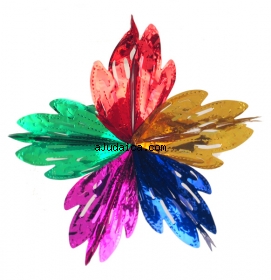 Decorations for the Sukkah are a light-hearted cheap gift option. Any kind of Judaica articles to be used at a meal will be appreciated and there are plenty of options for all different budgets, ranging from ornate dishes to salt and pepper shakers.
Comments
comments