We all think of Pesach as the holiday with all the questions: What makes this night different from all other nights, why are we dipping vegetables, when can we eat? Those questions are part of the holiday ritual, and in many ways, they define our experience, separating the Seder from other festival nights.
Even though we're more than six months from Pesach, as we approach Rosh Hashana, we are getting asked lots of different questions: Will school be meeting on Zoom? Do I have to wear a mask? When will Covid be over?
What makes this YEAR different from all other years
Covid has put a new spin on just about everything: school, weddings, travelling, work, getting together with friends. In our home, we limit going to public places, are careful to wear masks when outside, and remind the kids to wash their hands VERY WELL every time they come back home. Friends' weddings have been downsized, birthday celebrations cancelled, trips we had planned put on the shelf, yet we know we are fortunate as we have stayed healthy.
If the central question is "What makes this YEAR different from all other years" The answer, as we all know, is Covid-19, the Coronavirus.
That question, it seems, will be asked in homes all over the globe – and in houses of worship, in synagogues, shuls and temples, they'll be asking other questions as well:
How do we keep our congregants connected? How do we meet the spiritual and religious needs of our communities? How do we bring people together for services – and keep them safe?
Covid isn't just impacting individuals, its affecting Jewish life as well.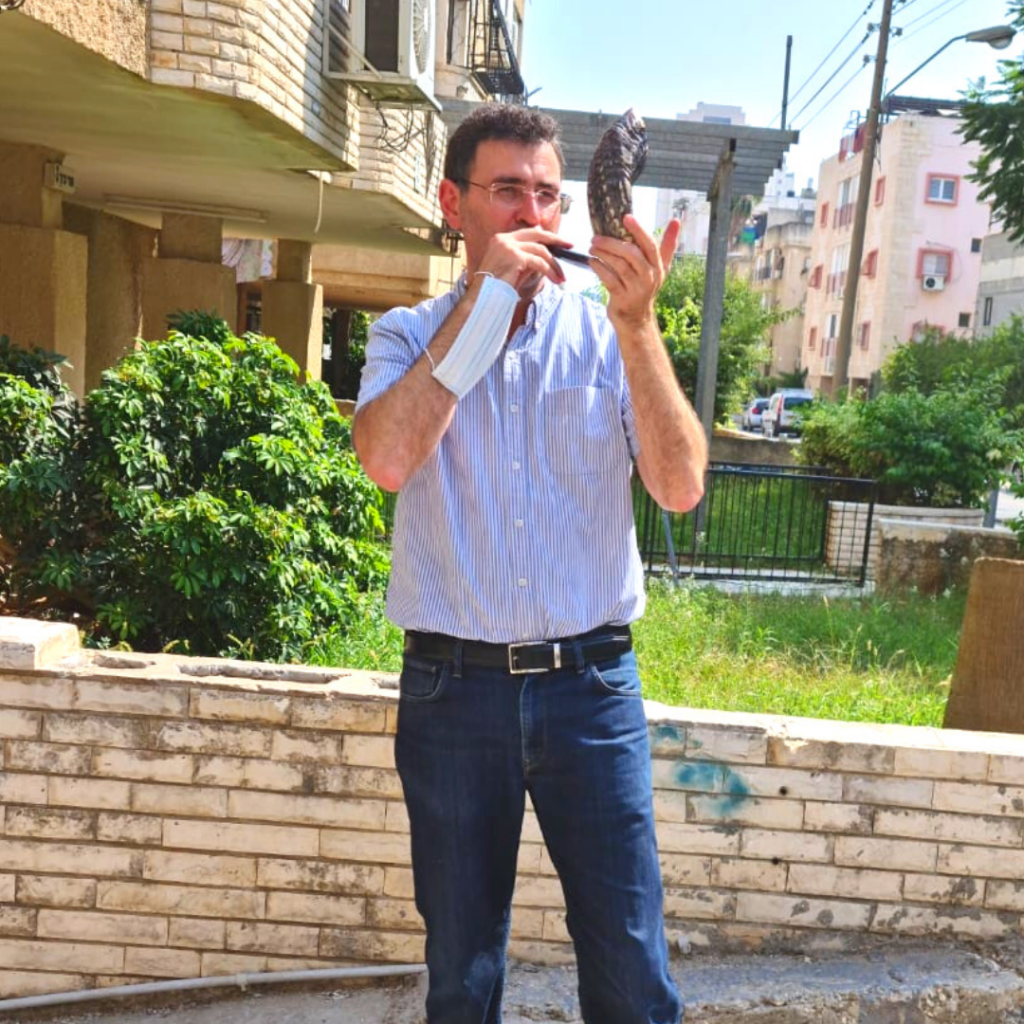 Since Covid spread across the globe, synagogues and Jewish organizations have been working to keep their congregations and communities safe. Many synagogues and temples closed their doors for a time or limited regular Shabbat services to small numbers. Some allowed prayer to take place outdoors and required prayer goers to bring their own prayer books so they wouldn't spread the virus inadvertently on a siddur.
But the High Holidays are different.
While many synagogues have large prayer services every Shabbat, most see a sizable upsurge on Rosh Hashana and Yom Kippur, and accommodating these great numbers is an important part of a synagogue's raison d'etre.
That's why Jewish communities have been planning for "the Holidays" for months now, working with governmental agencies and departments of health to protect their members, all with a goal to function as normally as possible, doing all they can to allow minyanim to take place while keeping their constituents safe.
Responses to Covid will vary across regions, of course, but this is what we have seen here at aJudaica:
A huge increase in orders for shofars by synagogues and community centers.
A large increase in demand for shofars by individuals.
An increase in orders for tefillin and tallit, necklaces and candlesticks by grandparents.
An increase in online orders for prayer books and holiday gifts for the festivals.
While we always receive shofar orders in the months leading up to Rosh Hashana, this year we have seen an especially large boost as synagogues have requested a large quantity of ram's horns. Since they can't handle their usual numbers inside a sanctuary, many synagogues are choosing instead to have several different minyanim in various rooms or outdoor spaces, each with their own shofar. This way, no matter what the health regulations are – limits of up to 20 people, a max of 30 – the holiday and congregants can be accommodated.
It isn't just synagogues that are buying shofars in larger than usual numbers, though.
Individuals, too, are requesting shofars from our fantastic range of ram's horns – from smaller ones appropriate for boys and young men to large, twisting, hand painted Yemenite shofars.
We have heard from customers that they will be blowing the shofar at home, for family members in isolation as well as those for whom going to shul is too risky, and for people in their community who have decided not to venture out to holiday services this year. What a beautiful mitzvah!
Prayer books are also in demand.
With fewer people attending Rosh Hashana services, many individuals want a holiday prayer book of their own for prayers at home, and we have a nice selection available.
It's sad when celebrations have to be cancelled or observed differently from what was expected. We have heard of many bar and bat mitzvah celebrations that were needed to adapt to health department guidelines. In many cases, older relatives like grandparents decided to stay home rather than fly to see their grandchild called to the Torah. It's heart breaking, of course, but with all the uncertainties of Covid, people need to decide the best way to balance obligations, desires, and safety. No judgement here!
One way grandparents have been continuing to take part in the festivities, though, is by giving gifts that have Jewish meaning. Even if they aren't there in person, saba and savta and other family members can still feel connected to the event. The desire to stay close even in these crazy and uncertain times is a big reason we think there has been an increase in grandparents sending Jewish gifts, especially tefillin and tallit to bar mitzvah boys and Hebrew name necklaces and candlesticks to bat mitzvah-age girls.
Much of the social component of the holiday typically takes place around the festive meal, with friends celebrating together as they dip the apple in the honey and enjoy good food and warm company. This year, with many people choosing to limit holiday meals to close family only – and some folks being home alone – a lot of that entertaining will be missing. What have we seen here at aJudaica?
Despite being unable to be physically together, friends are staying close by sending small holidays gifts to each other since they won't be able to present them in person.
Comments
comments