Tishrei is the second month in the Jewish year and is renowned for being full-to-the-brim with holidays. The first two days of the month are the Jewish New Year, known in Hebrew as Rosh Hashanah, the tenth day of the month is the solemn Day of Atonement, Yom Kippur and the fifteenth day of the month is the first day of the seven-day-festival (or eight-day-festival outside of Israel) of Sukkot. The last day (plus an additional day for those outside of Israel) of Sukkot is a festival unto itself called Simchat Torah.
Jewish people firmly believe in celebrating their festivals by inviting friends, family and those in need to partake in their festive meals. The enjoyment of celebrating the festivals with guests at one's table increases the joy tremendously. For those invited out for festive meals, it is often difficult to know what to bring as a gift. Many of the hosting families will not expect a gift and simply want to enjoy your presence but there is obviously something respectable about not coming empty-handed to your host's house.
Regarding what to buy for your hosts there are plenty of options. There are the typical run-of-the-mill gifts like a bottle of wine, chocolates, a bunch of flowers (which should be delivered before the festival as Jewish people can't handle flowers on festivals) but to be honest, such gifts as quite boring and unoriginal. If you wish to buy something a bit more original and to invest a little more thought in your gift then it is also possible to buy a gift that is connected to the festival you are going to celebrate with your host. Let's help you with some ideas of gifts that are perfect for the Tishrei season…
Rosh Hashanah Gifts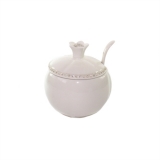 Honey dishes that tie in perfectly to the honey-theme of this holiday are a lovely idea. Any gifts that incorporate pomegranates- such as pomegranate figures or even a clever pomegranate-shaped honey dish can be an excellent choice as pomegranates are also heavily associated with Rosh Hashanah.
Yom Kippur Gifts
Give it a miss. Yom Kippur is a fast day and you will not be expected to bring anything to your host family. Really.
Sukkot Gifts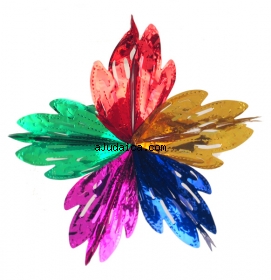 Decorations for the Sukkah are a light-hearted cheap gift option. Any kind of Judaica articles to be used at a meal will be appreciated and there are plenty of options for all different budgets, ranging from ornate dishes to salt and pepper shakers.
Comments
comments