We live in a globalized world today whereby one can acquire objects from all over the world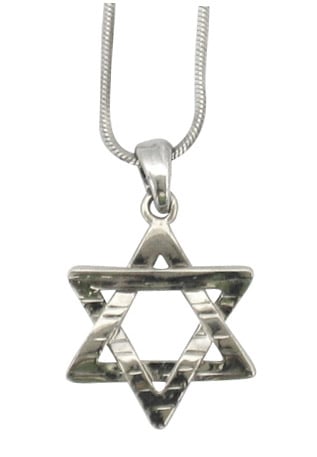 from the local stores. Jewelry, for example can be purchased in your local jewelry store and originate from all over the world. Jewelry from Israel is just one example of the kinds of jewelry one can purchase in the stores and online. The question is asked, why buy Jewelry from Israel if I can buy local jewelry and support local artists?
There are a number of reasons for buying Jewelry from Israel:
If you are living in the Diaspora then let's start by admitting that there is something much more unique about buying Jewelry from Israel that is often based on traditional symbols than buying a piece of local jewelry that is not rooted in a tradition that is a few millennia old.
For those who ask why then should they not buy Jewish Jewelry from local designers instead of Jewelry from Israel we say that there is nothing wrong with supporting local designers but there is something meaningful about supporting Israeli brethren when they are sitting in our land, guarding it for when you will come on back. Is Israel considered a local cause then? Good question…it may not be your local cause at this present moment but as Jews who pray three times a day requesting to come back home to Israel, the question remains where our home really is…
Today, the growing trend is unfortunately to boycott products that are coming from Israel. Call it anti-Semitism or anti-Zionism, call it whatever you want. The fact remains that these boycotts are affecting Jewish people living in Israel directly. Be pro-active in boycotting the boycotts against Israel and buy a piece of Jewelry from Israel!
After two-thousand years of exile the Jewish people have been granted the privilege to come back home. There is no denying the outright miracles that have happened and continue to happen every day in Israel. Even if you are living outside of Israel and can't be there right now, make sure to be a part of the magnificent reawakening of the Jewish people. If that means buying Israeli products, such as Jewelry from Israel then so be it…
Every piece of jewelry carries with it a little piece of their designer. Just imagine; when you purchase a piece of Jewelry from Israel you are purchasing a little piece of that incredible Israeli spirit to carry with you…
Comments
comments